Early voting for special election starts Monday
December 15, 2018
By Spencer Lahr | Calhoun Times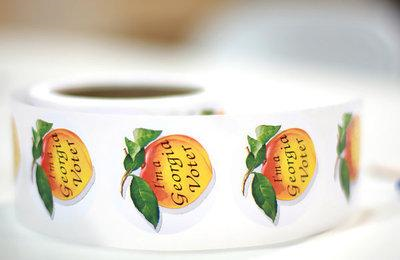 Early voting for the Jan. 8, 2019, special election to fill the District 5 House seat will open Monday and run until Jan. 4.
The only place voters can cast their ballots early is the Gordon County Board of Elections and Voter Registration office at 215 N. Wall St. The hours for early voting are from 8:30 a.m. to 5 p.m. The office will be closed on Christmas Eve, Christmas Day and New Year's Day.
Voters will decide which of the six qualified candidates — one Democrat and five Republicans —will take the seat left open by the death of Calhoun Republican John Meadows last month. If no candidate secures the more than 50 percent of the vote needed to win, a runoff election will be held Feb. 5.
Brian Rosser was the only Democrat to qualify — he ran against Meadows in the Nov. 6 general election.
The five Republicans who qualified were: Matt Barton, Steve Cochran, Larry Massey Jr., Scott Tidwell and Jesse Vaughn.
Those eligible to vote in special election must be registered in the following precincts: 1055 Plainville, 1064 Oostanaula, 1054 Sugar Valley, 980 Resaca, 1063 Pine Chapel, 849-A County/Belmont, 849-B City of Calhoun and 856 Lily Pond.
Also, only the voters in the 973 Red Bud and 1056 Sonoraville precincts who live in House District 5 can vote in the special election. The Oakman and Fairmount voting precincts are not included in the special election.
On Election Day, polls will be open from 7 a.m. to 7 p.m. Visit the My Voter Page at mvp.sos.ga.gov or call the elections office at 706-629-7781 to determine your assigned polling location.
Source: http://www.northwestgeorgianews.com/calhoun_times/early-voting-for-special-election-starts-monday/article_ec335bec-00b1-11e9-915d-1be9aca55a51.html