NYC 2018 Congressional Primaries: What You Need To Know June 22, 2018
By Noah Manskar, Patch Staff | New York City Patch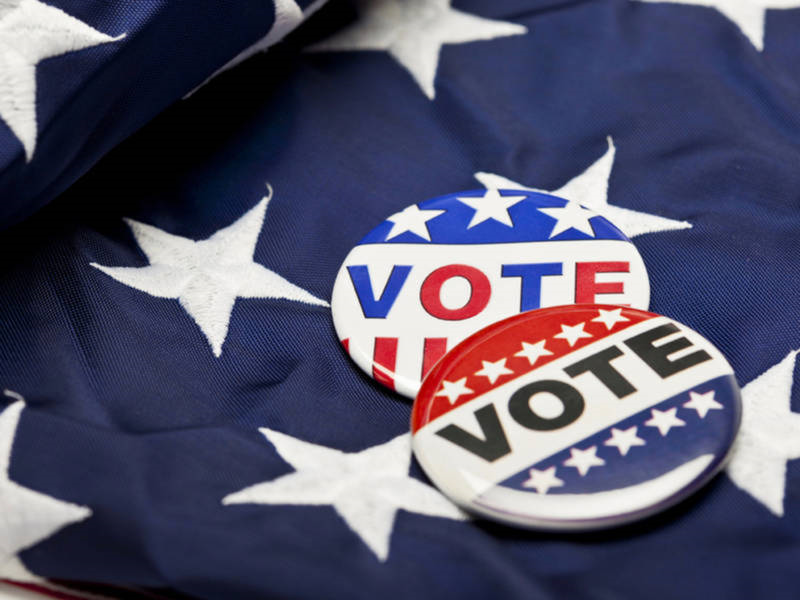 NEW YORK, NY — It's easy to forget them in the haze of summer, but New York's federal primary elections are coming up on Tuesday, June 26. New Yorkers in six congressional districts will decide who moves on to the November general election, which will ultimately determine who represents them in the U.S. House of Representatives.
Insurgent candidates are making spirited challenges to incumbents in several races. Among them are a convicted felon who once threatened to break a reporter "like a boy"; a hotelier who is pseudo-catfishing potential voters on Tinder; and Bernie Sanders backer taking on the leader of the Queens Democratic machine.
You can only vote in the primary if you're a registered member of the party that has an election. Polls will be open from 6 a.m. to 9 p.m. on Tuesday. Find your local polling place here.
Here's a look at who's running in the congressional primaries and what's at stake in the races.
District 11: Staten Island and Brooklyn
In the Republican primary in the city's only GOP district, Rep. Dan Donovan is facing a challenge from Michael Grimm, his predecessor.
Grimm was the district's representative until 2015, when he resigned after pleading guilty to federal tax fraud. Donovan won a special election to replace him that year and was re-elected in 2016.
With an eight-month prison term behind him, Grimm wants his old job back. He's tried to run as a true ally of President Donald Trump, while Donovan has worked to remind voters of Grimm's unsavory past.
Despite Grimm's criminal record — and an infamous video of him threating to throw a NY1 reporter off a balcony — a NY1/Siena College poll had him ahead by 10 percentage points. But Donovan has Trump's endorsement and is reportedly drawing support from big spenders.
Meanwhile, six Democrats are vying for their party's nomination to take on the winner of the Grimm-Donovan brawl. They are Omar Vaid, Michael DeVito Jr., Zach Emig, Paul Sperling, Radhakrishna Mohan and Max N. Rose.
District 14: Queens and the Bronx
The Democratic primary in this district encompassing parts of northern Queens and the Bronx features Alexandra Oscasio-Cortez taking on Rep. Joseph Crowley, the fourth-ranking Democrat in the House.
Crowley is the powerful chairman of the Queens Democratic Party and reportedly could be in line to succeed Rep. Nancy Pelosi as the House's Democratic leader. But he's facing his first primary challenge in over a decade from Oscasio-Cortez, a former staffer on Bernie Sanders' campaign from the Bronx.
Oscasio-Cortez is among the left-wing Democrats who have worked to shift the party since Hillary Clinton's 2016 presidential election loss, while Crowley is a figure of the entrenched establishment they're trying to throw out.
The 10-term congressman drew fire from The New York Times editoral board this week for sending a surrogate, former City Councilwoman Annabel Palma, to debate Oscasio-Cortez instead of appearing himself.
District 12: Manhattan, Brooklyn and Queens
Suraj Patel is taking on Rep. Carolyn Maloney in this district touching Manhattan's East Side, northwest Queens and Greenpoint in Brooklyn.
Maloney has been in Congress for more than two decades. She's known for authoring the "Credit Cardholders' Bill of Rights" and her effort to bring pandas to New York City. But Patel, a hotelier, has argued Maloney is not progressive enough, citing her votes with Republicans.
Patel's insurgent campaign is unconventional — he's reportedly rallied support from sex workers and used decoy Tinder profiles to try to convince potential voters. But it's also hit some snags: he may have violated campaign finance law by spending donations meant for the general election, the New York Post reported.
District 9: Central Brooklyn
Rep. Yvette Clarke faces a Democratic primary challenge from Adam Bunkeddeko in this Central Brooklyn district covering neighborhoods such as Crown Heights and Brownsville.
Clarke, a former city councilwoman, is seeking a seventh term in Congress as Bunkeddeko, a member of Brooklyn Community Board 8, tries to push her out.
Despite Clarke having the benefits of incumbency, The New York Times endorsed Bunkeddeko, praising his platform and resume while criticizing Clarke's lack of legislative achievements.
District 5: Queens
Rep. Gregory Meeks has two Democratic primary challengers in this southeast Queens district: Mizan Choudhury and Carl Achille.
Meeks, once a state assemblyman, has held the seat since 1998. Achille, an NYPD detective and self-described "independent Democrat," says on his campaign website that the district has been "overtaxed, overlooked and underserved." Choudury, a technology manager, calls himself a progressive Democrat and says he wants to make the district a "technology hub."
District 6: The Bronx and Westchester County
Rep. Eliot Engel has three challengers in the Democratic primary for this district covering the northern Bronx and part of Westchester County: Jonathan Lewis, Derickson K. Lawrence and Joyce N. Briscoe.
Engel has served in Congress since 1989 and is a ranking member of the Foreign Affairs Committee. Lewis is on leave from his job as the chief investment officer for Fiera Capital, an investment management firm. Lawrence is a businessman who came to the U.S. from the Caribbean at age 13. Briscoe is an activist, certified paralegal and single mother.
(Lead image: Photo by Derek Hatfield/Shutterstock.com)