Republican Ronnie Campbell defeats Democrat Christian Worth in special election
December 19, 2018
By Amy Friedenberger | The Roanoke Times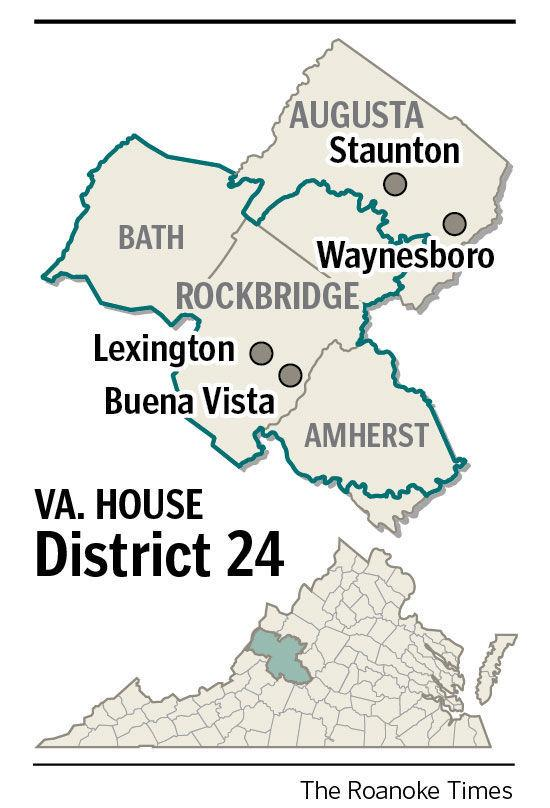 Virginia House of Delegates District 24
Republican Ronnie Campbell defeated Democrat Christian Worth on Tuesday in a special election to fill the seat of former Del. Ben Cline.
Rockbridge County Supervisor Campbell soundly won Cline's old seat in the 24th House of Delegates District, which represents the cities of Buena Vista and Lexington as well as Bath and Rockbridge counties and parts of Amherst and Augusta counties. Campbell collected 59 percent of the vote, winning every locality except Lexington, which typically votes for Democrats.
"I talked to people today at the polls, and people said they researched me," Campbell said. "I think people looked up my background and they wanted me to represent them."
Cline, a Republican from Rockbridge County, was elected to Congress last month, leaving Campbell and Worth a little over a month to campaign. Campbell raised $74,000, more than double what Worth raised.
Keeping with how fast-paced the process has been, Campbell will head to Richmond for the start of the upcoming General Assembly session on Jan. 9.
Campbell, 64, touted his decades of experience in public safety and elected positions as well as his conservative record as his qualifications for the General Assembly.
He's been a supervisor for six years, and before that, he served for 10 years on the Rockbridge County School Board. For 25 years, he was a Virginia State Police trooper.
House Speaker Kirk Cox, R-Colonial Heights, said in a statement Tuesday that Campbell's background will make him "invaluable to the House as he joins our fight to make communities a safe and inviting place to raise a family."
While Worth said she thought her platform focused on rural issues would attract people across the political spectrum, the political activist and attorney from Lexington was unable to attract enough voters in the longtime Republican voting district.
Campbell called Worth after the results came in and she congratulated him on his win. Despite her loss, she said she's proud of how many voters turned out to support her. Worth plans to stay engaged with voters and continue to build on the momentum Democrats are establishing in the area.
"People came out because they were excited to hear from a candidate who was issue-focused," she said.
Campbell will finish out Cline's term and be up for re-election next year, when all 140 of the seats in both chambers are up for re-election. Campbell said he plans to run again next year. Democrats are pushing to get a majority in both the House and Senate.
Campbell's win in the special election appeared to be the less contentious part of his House of Delegates run.
Campbell won the Republican nomination by one vote, with Amherst County Supervisor Jimmy Ayers coming in second. No recount was performed.
Some Republicans were concerned that discontent over Ayers' loss would weaken turnout or that Ayers' supporters would write in his name rather than vote for Campbell.
That didn't appear to be an issue Tuesday. According to results, 67 people wrote in an alternative name rather than pick from the two candidates on the ballot.
Source: https://www.roanoke.com/news/local/republican-ronnie-campbell-defeats-democrat-christian-worth-in-special-election/article_c307ee08-ffba-5132-bde8-985efe507026.html