< Back
South Dakota Gov. Noem, who opposed stay-home order, now faces coronavirus hot spot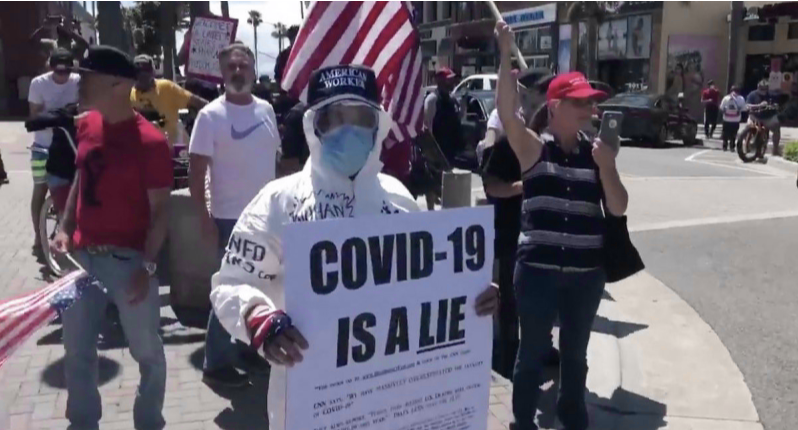 South Dakota Gov. Kristi Noem speaks with reporters in Pierre on March, 5, 2020.Stephen Groves / AP file
By Dareh Gregorian
Despite an outbreak in South Dakota's biggest city and criticism that there's no statewide shelter-in-place order, Gov. Kristi Noem said Wednesday the state is doing better than expected and "bending the curve."
"We have cut our peak, and that's a good thing, and that is encouraging to all of us," Noem said at a news briefing. "Our health care system can handle what's coming at us."
Noem, a Republican, made her remarks as the number of people who've tested positive for the coronavirus in the state rose to 1,168, in large part because of a cluster of cases stemming from a meat processing plant in Sioux Falls. There have been six deaths in the state.
Scott Gottlieb, President Donald Trump's former head of the Food and Drug Administration, expressed concern about the state's numbers.
"South Dakota has become one of the fastest growing hot spots in U.S., even as other parts of nation see their epidemics start to level off or slow. South Dakota has a doubling time now of about 4 days. In the setting of the ongoing national epidemic, every state is vulnerable," he tweeted.
Over 500 employees at the Smithfield pork-processing plant have tested positive for the virus, and the factory, which employs 3,700 people, was shuttered until further notice over the weekend. Over 100 nonemployees in the area have gotten sick after having come into contact with the plant workers, the Argus Leader newspaper reported, citing data from the state Health Department.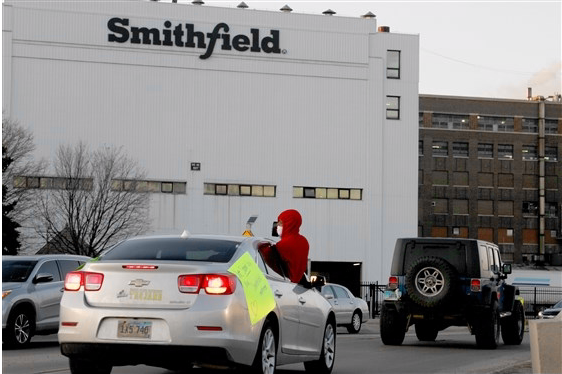 Employees and family members protest outside a Smithfield Foods processing plant in Sioux Falls, S.D., on Thursday, April 9, 2020.Stephen Groves / AP
The cluster is now the largest in the country, putting a bigger spotlight on Noem, who's advocated for residents to practice social distancing and avoid large gatherings but hasn't issued a statewide shelter-in-place order.
Sioux Falls Mayor Paul TenHaken, a Republican, asked the governor to issue at least a countywide shelter-in-place order for the area in and around Sioux Falls, but Noem has refused.
"I don't believe it's appropriate considering the data, the facts and the science that we have," Noem said Tuesday.
TenHaken is now pushing the Sioux Falls City Council to sign off on an ordinance to require people to shelter in place within the city limits, which is a longer process.
Noem said the public has been doing a good job of following the guidelines without a formal order — and an order wouldn't have affected Smithfield because it's an essential business.
Noem said Wednesday that she's working with federal officials "on a plan to safely reopen the plant."
She also insisted that the state's voluntary mitigation efforts are working. While modeling initially showed that as many as 5,000 hospital beds would be needed in the state of about 900,000 residents, it now shows that about 2,500 beds will be needed.
"We need to stay the course," Noem said.
Source: https://www.nbcnews.com