WATCH: Will Trump win the White House again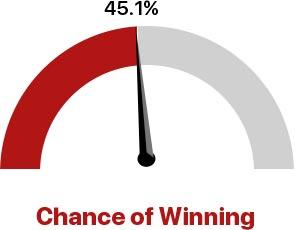 (Source:
PVA, updated on NOV 26, 2019)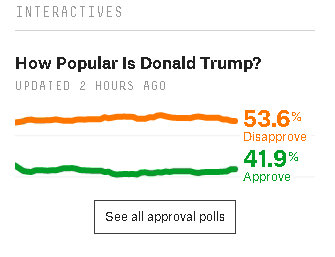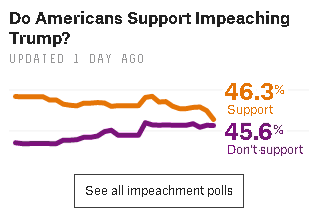 President Donald Trump has a lot riding on 2020. If he loses, he won't just quietly resume his carefree snowbird lifestyle, albeit with millions of new Twitter followers. He'll be dogged by big legal bills as he fends off criminal investigations in multiple jurisdictions.
But what if Trump wins?
The election is more than a year away, his possible impeachment over the widening Ukraine scandal is far from resolved, and, yes, numerous polls show the president trailing nearly all of his likely Democratic opponents. But impatient politicos are already gaming out a scenario that is hardening into conventional wisdom: Trump is impeached by the House, acquitted by the Senate and reelected on November 3.
How Trump compares with DEM presidential candidates
Who will win the 2020 U.S. presidential election?
(Data in 7 Days)