7th Democratic Presidential Primary Debate in Des Moines
Twitter follower trends during the debate
Google search interest during the debate
The seventh debate is held on January 14, 2020 at Drake University in Des Moines, Iowa. It's hosted by CNN and The Des Moines Register.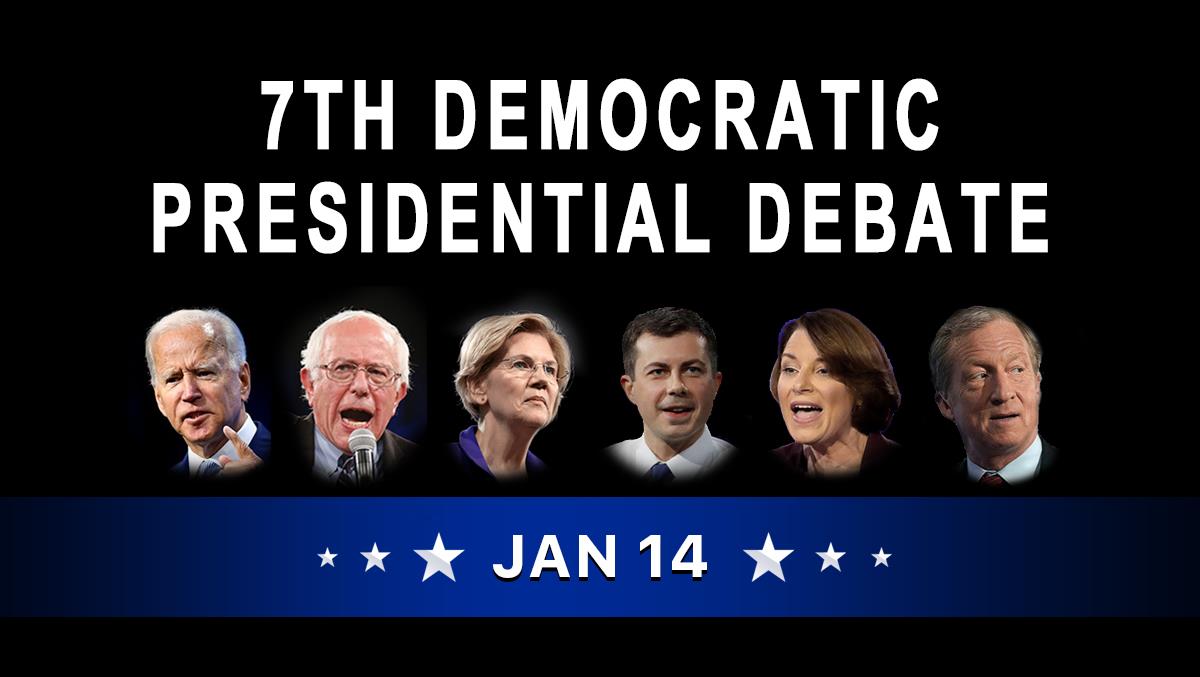 The qualification period for the January debate started on November 14, 2019, and will end on January 10, 2020. A candidate must meet both polling and donor criteria. Candidates have to reach 5% or more in four polls approved by the DNC, or 7% or more in two DNC-approved polls conducted in Iowa, New Hampshire, Nevada, or South Carolina. In addition, candidates must have received donations from 225,000 unique donors, including 1,000 unique donors in 20 different states, territories or the District of Columbia.

Six candidates have qualified for the January Debate as of Dec. 20. They are:
What should we expect from the seventh debate?
The conflict in Iran will likely be a major topic of discussion.
The senators that are still in the presidential race returned to Capitol Hill on January 8 for a classified briefing. It was a chance for them to raise questions about President Donald Trump's strategy.
On January 9, the House moved toward approval of a non-binding measure limiting President Trump's ability to take military action against Iran as criticism of the U.S. killing of a top Iranian general intensified. Speaker Nancy Pelosi said that while the war powers resolution does not require President Trump's signature, it nonetheless "has real teeth" because it is "a statement of the Congress of the United States.'' Republicans denounced the House measure as little more than "a press release" designed to attack the president. Trump and Vice President Mike Pence urged GOP lawmakers to oppose the plan.
Pelosi said the drone strike that killed Gen. Qassem Soleimani was "provocative and disproportionate." Iran retaliated by firing missiles at two military bases in Iraq housing U.S. troops.
Another topic viewers should expect to hear about at the seventh debate is the December 18 impeachment of President Trump.
Pelosi says she'll soon transmit the articles of impeachment against the president to the Senate for a trial. It's a sign of a potential thaw in the standoff with Senate Republicans as Pelosi warns against rushing to an acquittal without a fair trial.
Pelosi faces mounting pressure from Republicans and some Democrats to quit delaying the trial. It's been more than three weeks since the House impeached Trump on charges of abuse and obstruction. Republicans say Democrats are embarrassed by their vote. But Pelosi says Democrats are "proud'' of upholding the Constitution. Many on Capitol Hill expect the trial to begin as early as this week.

Six candidates have made the January Debate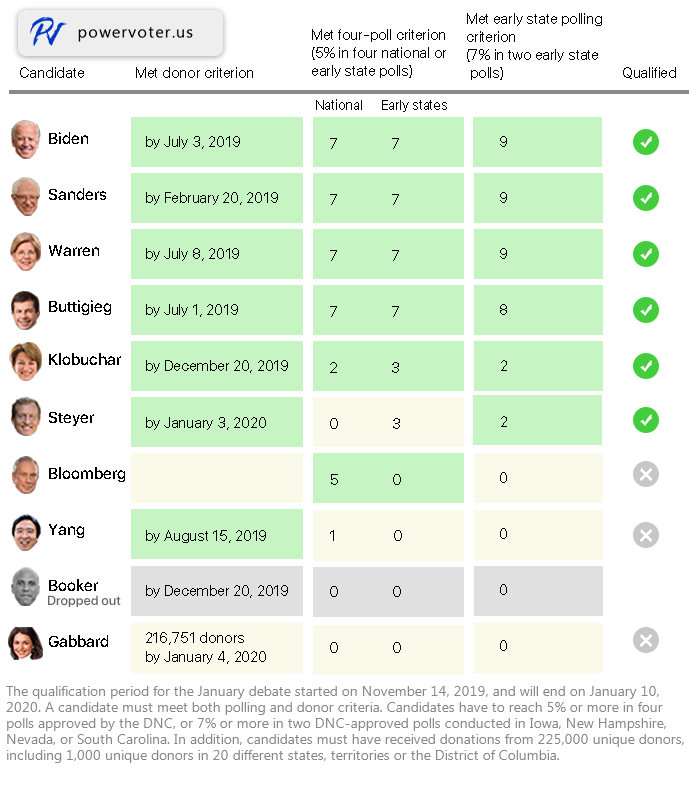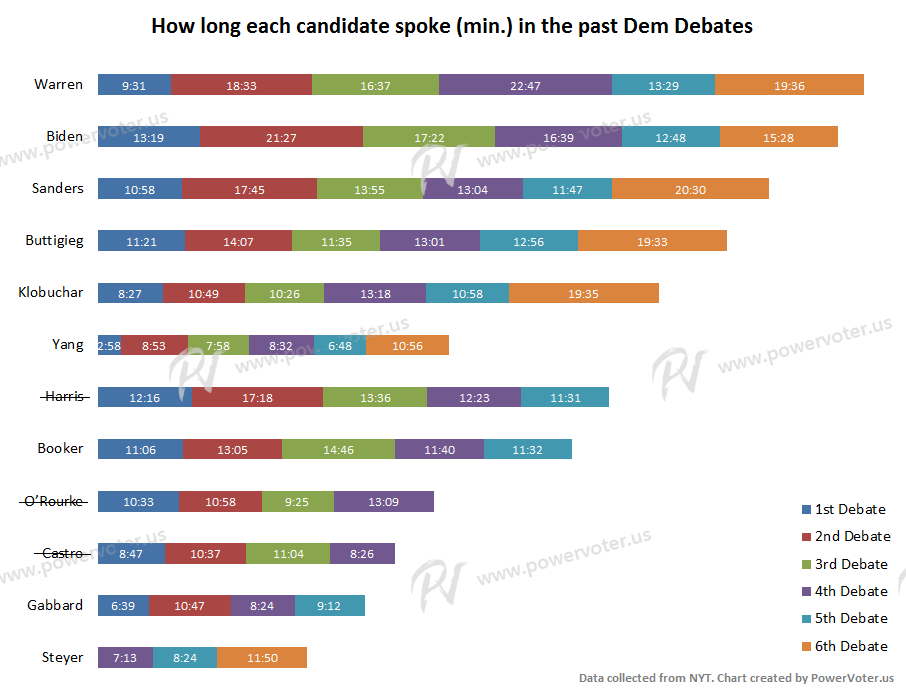 Full Democratic Debate Schedule:
1st Debate: Jun. 26-27, 2019 - NBC News Democratic Debate

2nd Debate: Jul. 30-31, 2019 - CNN Democratic Debate

8th Debate: Feb. 7, 2020 - ABC/WMUR Democratic Debate

9th Debate: Feb. 19, 2020 - MSNBC/NBC News Democratic Debate

10th Debate: Feb. 25, 2020 - CBS News Democratic Debate

11th Debate: Mar. 2020 - March Democratic Debate